OK, a Specialty page within. Since the Harry Potter Stacie sized dolls were made with a bunch of different molds/sculpts I put them all on the same page, instead of giving them all a separate page with just one face each. I need to search the dolls' real box names - bought most of these loose/out of box and for these dolls there aren't that much info, other than searching the Internet.
Harry
Copyright: 2000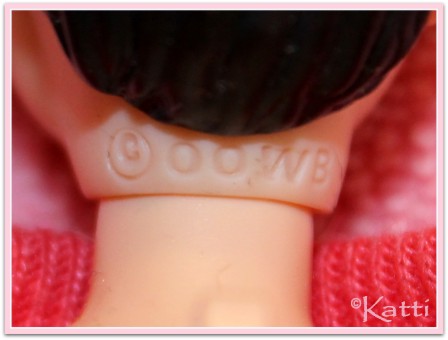 ~~~~~~~~~~~~~~~~~~~~~~
Dressed for a game of Quidditch, Harry comes in his Gryffindor team colors - with a broom. He has molded hair, painted all black and no sign of his scar. His eyes are, however very green as the books says, and not blue, as David Radcliff's eyes always have been. The first versions of Harry had this sculpt, a closed mouth one.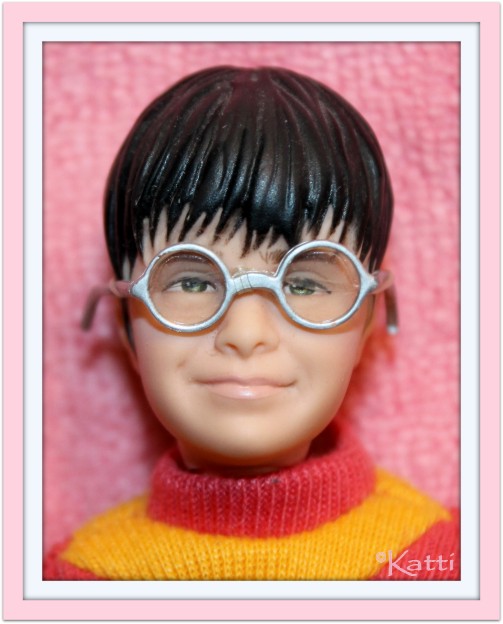 #50659 Harry Potter - Magical Powers Harry Potter, 2001
Harry
Copyright: 2001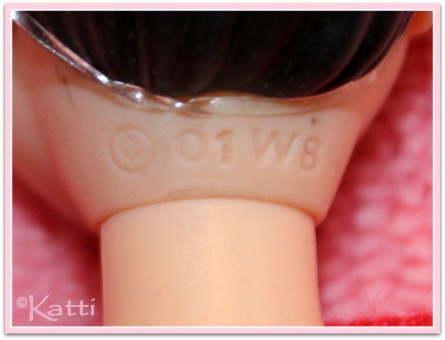 ~~~~~~~~~~~~~~~~~~~~~~
A second version of Harry got a smiley face. The hair is sort of still the unruly mess of black tresses but the glasses has changed looks. Eyes are green, as they should be.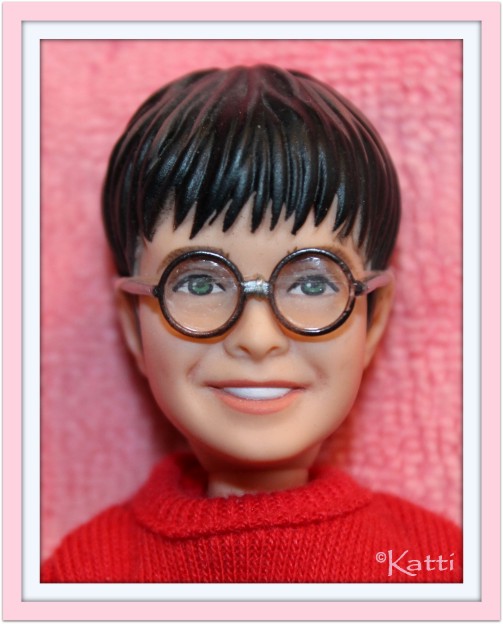 #55293/54868, Harry Potter II - Wizards Sweets Harry, 2001

Hermione
Copyright: 2000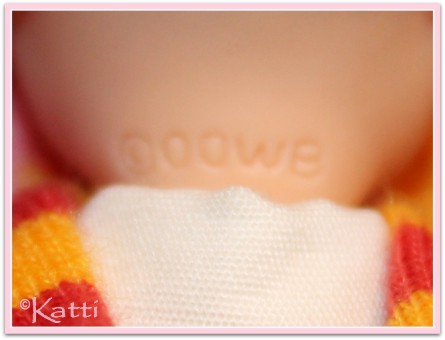 ~~~~~~~~~~~~~~~~~~~~~~
First editions of Hermione had a closed mouth smile - perhaps to avoid showing her huge teeth? Her hair is not close to the bushy mane she should have, but it's close to Emma Watson's look in the first two movies. Hermione has freckles and two toned rooted hair in a curly style.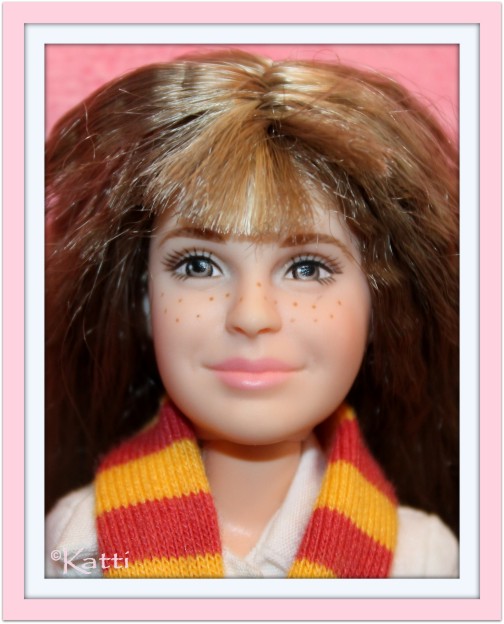 #50660 Harry Potter - Magical Powers Hermione Granger, 2001
Hermione
Copyright: 2001


~~~~~~~~~~~~~~~~~~~~~~
The Holiday version of Hermione gave us a smiley grin. Hair, eyes and freckles are the same.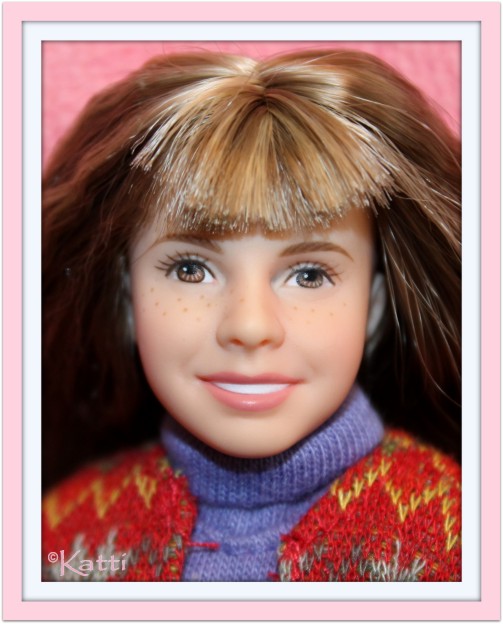 #54869 Harry Potter II - Wizard Sweets Hermione, 2001
Ron
Copyright: 2000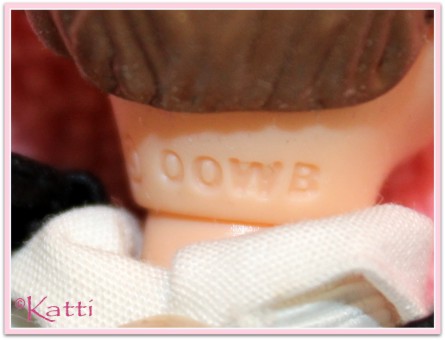 ~~~~~~~~~~~~~~~~~~~~~~
Sadly, this is the only Ron ever produced. I have seen him made in a new smiley version with one of the Olsen twins as canvas (by my friend Loanne Ostlie of Tabloach Productions). And further more. Ron has red hair. This guy has not. It's a weird mustard dirty yellow nutmeg blond - far from the red hair he should have. Didn't he also have freckles? As any other redhead? OK; I won't swear to that one. But he does look like the movie version of Ron, from The Philosopher's Stone, and the actor Rupert Grint.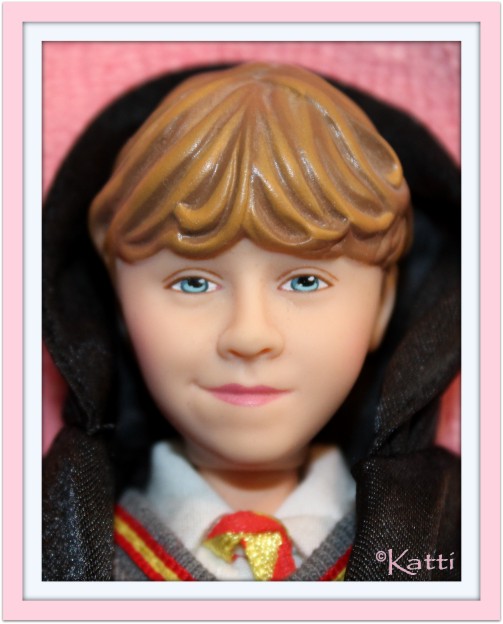 Harry Potter and the Philosopher's Stone: Hogwarts Heroes - Ron Weasley