Kassandra is a name nobody really knows where it comes from. There was a presentation of a picture with names attached to it, presumebly coming from a variety of sources. Some of the Fashionistas got their names on the cashier note, others had their names on this order form, according to Muhammed Bagci. Carlyle Nuera, who is the designer of the 'Kassandra' doll, doesn't recognize it. However. Collectors have taken to that name so 'Kassandra' it is.
This sculpt has a wide nose. Most collectors took her to their heart instantly.
In 2018 Marni Senofonte designed a group of dolls, dressed in denims - and there we got a name for this sculpt: Crystal - although it probably is a collector version of the same. Yet to find out where it originates.
Barbie, aka 'Crystal'
Copyright: 2014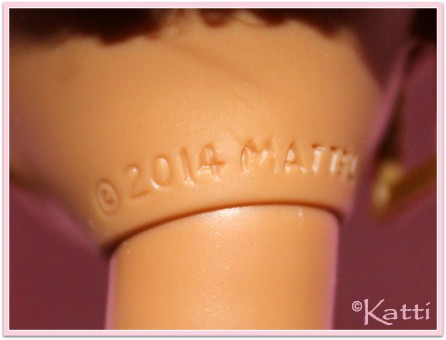 Fashionistas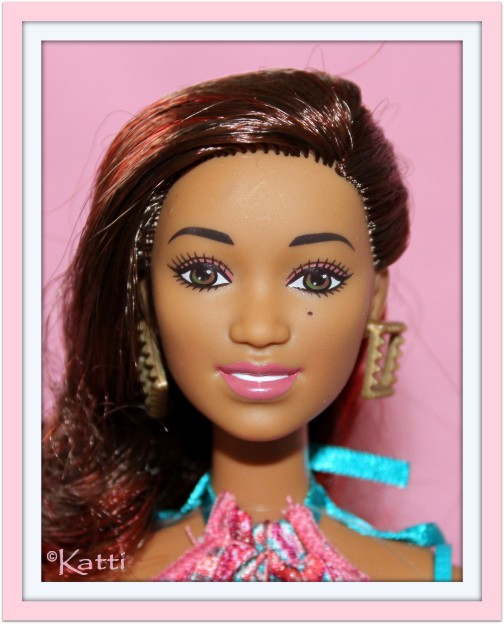 CLN63 Fashionistas 6, Romper Girl, 2014
Fashionistas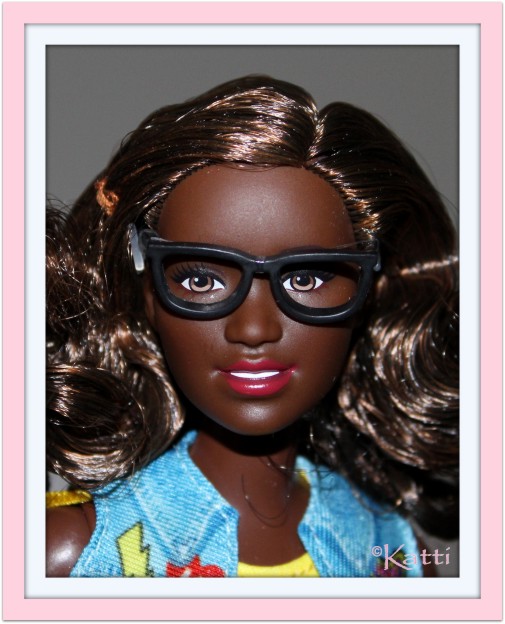 DTF02 Fashionistas 39, Emoji Fun (Curvy), 2015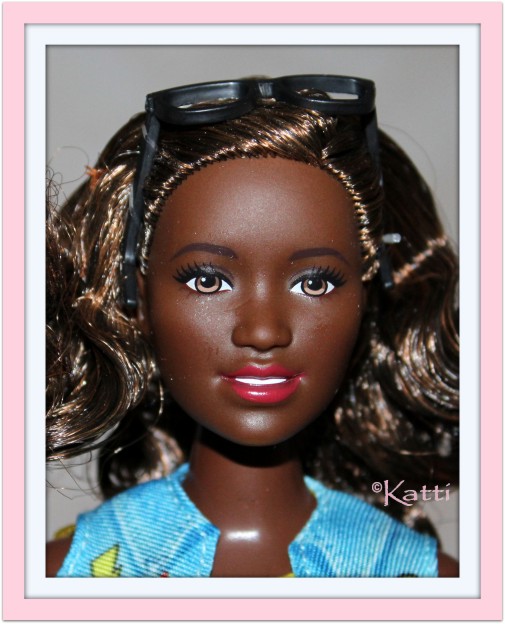 Fashionistas 39, Emoji Fun, 2015
Fashionistas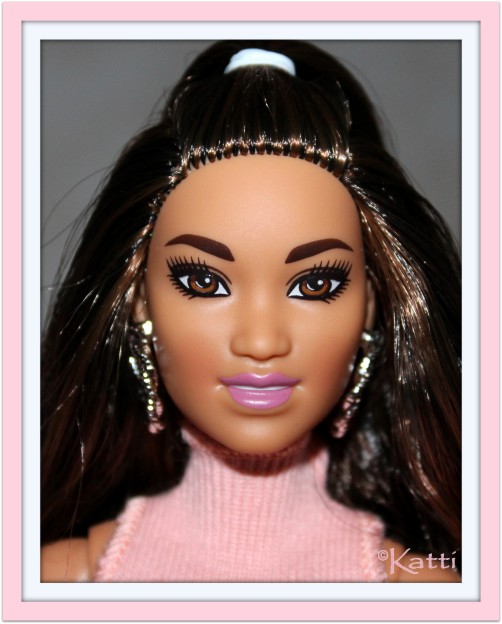 FJF71 Fashionistas 86, Sweet & Sporty, 2017
Fashionistas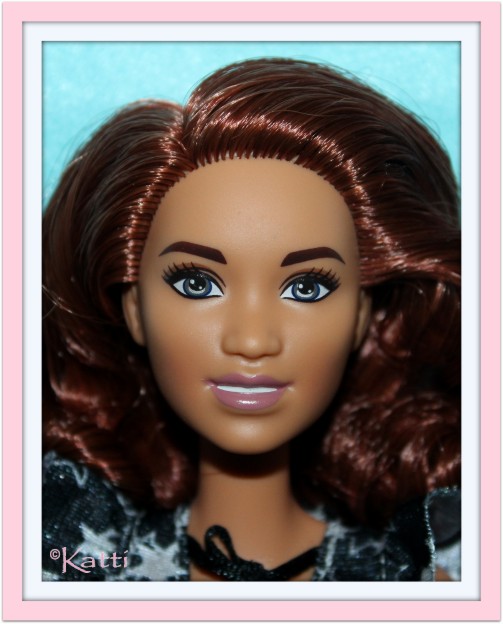 FJF39 Fashionistas 74, Seeing Stars, 2017
Fashionistas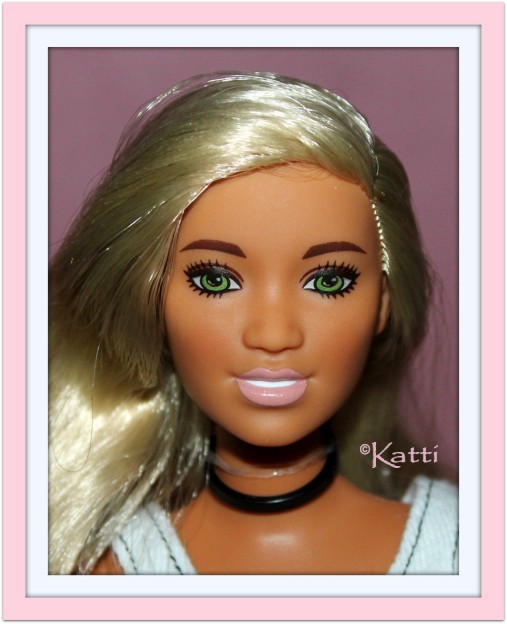 FXL51 Fashionistas 111, nn (Curvy), 2018
Marni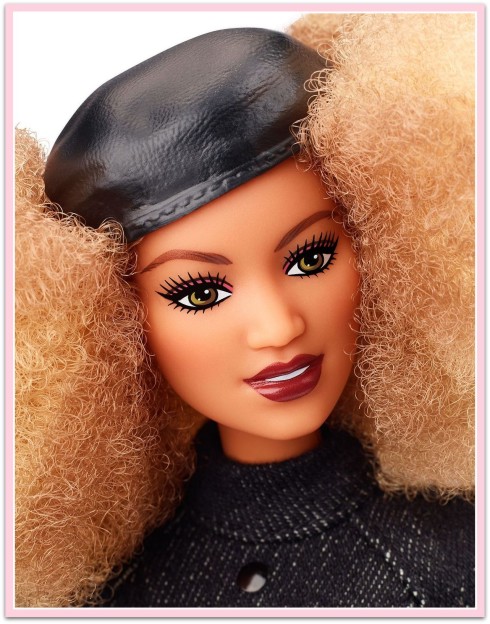 FJH75 Styled by Marni Senofonte, 2018
Photo by Mattel
Some other sets where this face can be found:
Glam Vacation brunette (aka Teresa),
Made-to-Move Soccer Barbie AA