Mbili was a collector doll designed by Byron Lars in the Treasures of Africa Collection. She got a new face with big lips and a wide nose, very much African looking (whatever measures into that - African women are as diversed and different from one another as any other person around the globe). Anyway. Mbili. For a few years this face was only seen in collector dolls, today that is not the case although no playline dolls in the Barbie line has used it, Barbie Basics, Dolls of the World and Cheerleaders set aside. Those are semi collector dolls anwyay.
Mbili
Copyright: 2001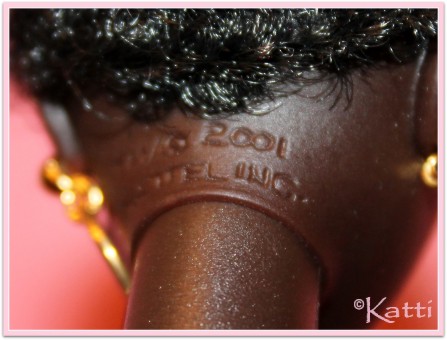 #56218 Princess of South Africa, 2001
Dolls/Princesses of the World Collection
One of the darkest dolls made to date and one of my top ten (or twenty) favorites ;)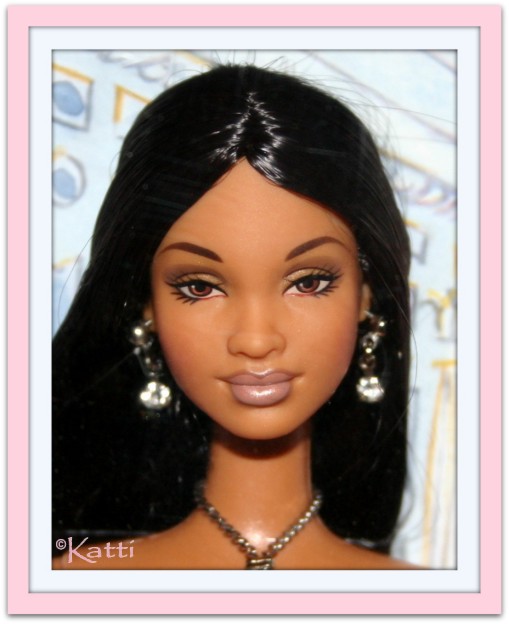 #56204 Society Girl AA, 2001
The Style Set Collection
Photographed through box plastic
Basics Model No 08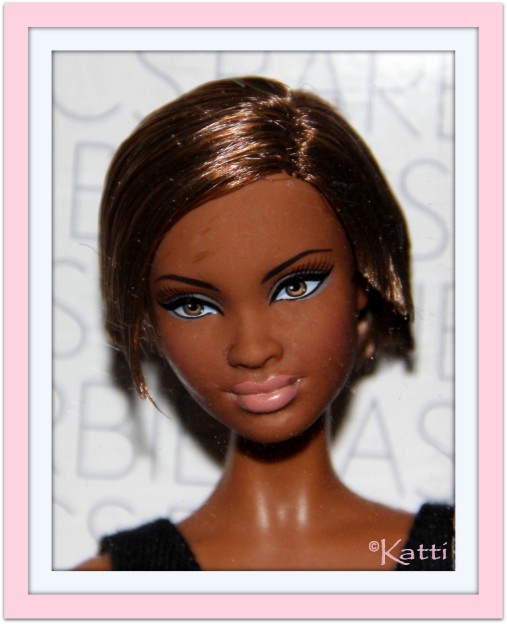 T7743 Barbie Basics Collection 002, Model No 08, 2010
Photographed through box plastic

T7924 Barbie Basics Collection 002.5 Model No 08, 2010


Fashionistas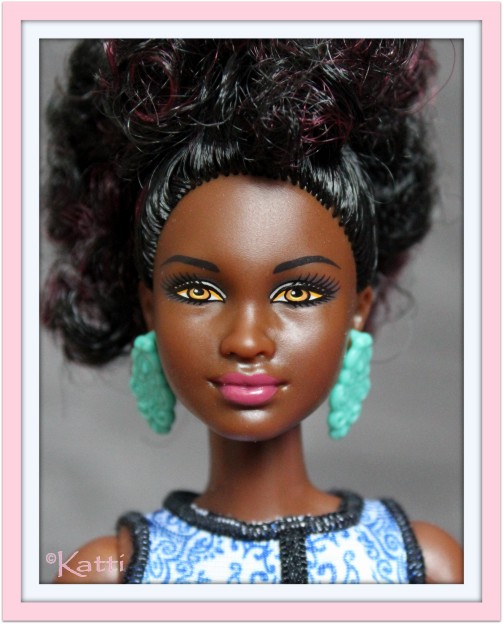 #DMF27 Fashionistas 25, Blue Brocade (Petite), 2015


Alvin Ailey Barbie

Alvin Ailey was the creator of Alvin AIley American Dance Theater and this doll was created to celebrate their 50th anniversary. The dance school was started to let black dancers perform on stage. His most well known piece was Revelations and it's from that, the dress for this doll is made. The body for this doll is especially made for this doll. It is an articulated Model Muse ("pivotal") with pointed ballet feet - and the darkest to be found.
This Barbie has rooted eyelashes - and of course the Mbili sculpt.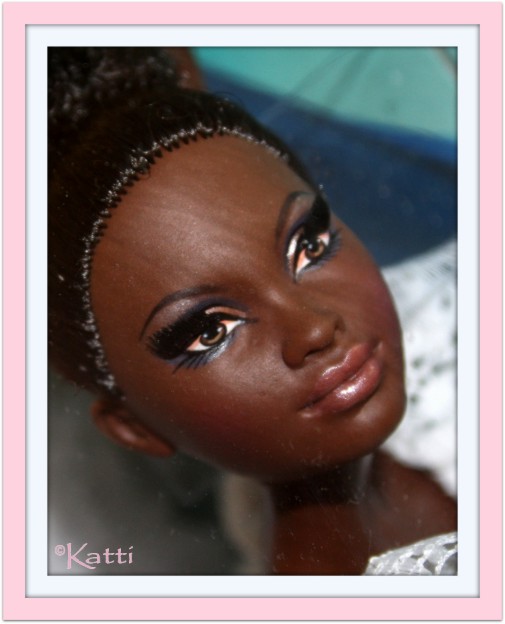 N4980 Alvin Ailey American Dance Theater Barbie, 2007
Photographed through box plastic
SiS - So in Style

The So in Style dolls was developed to give black girls dolls of their own. They are five girls in five skin tones, with Grace in the center. These dolls reminds slightly of the Shani line of the early 90's. There is one guy in the gang and several of the girls have a little sister, and a younger brother for Darrin. Why can't the girls have a brother? All the girls was made with the Mbili face with a huge variety of body types. Some are highly articulated, others are not at all. The series are not connected to Barbie in any other way than the use of the same bodies - and the head sculpt.

Grace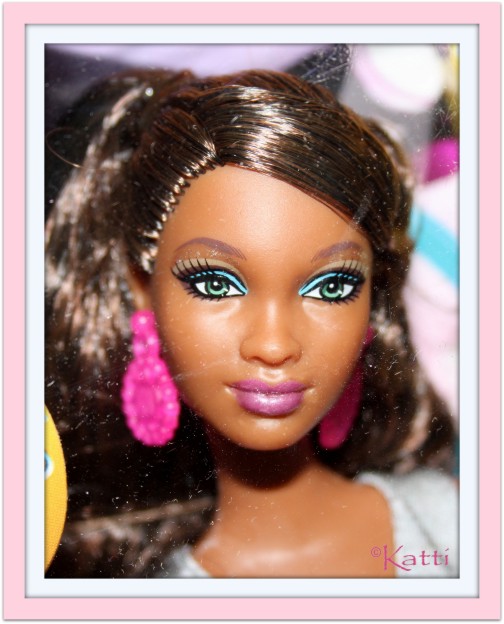 V7120 Locks of Looks Grace (& Courtney), 2010
Photographed through box plastic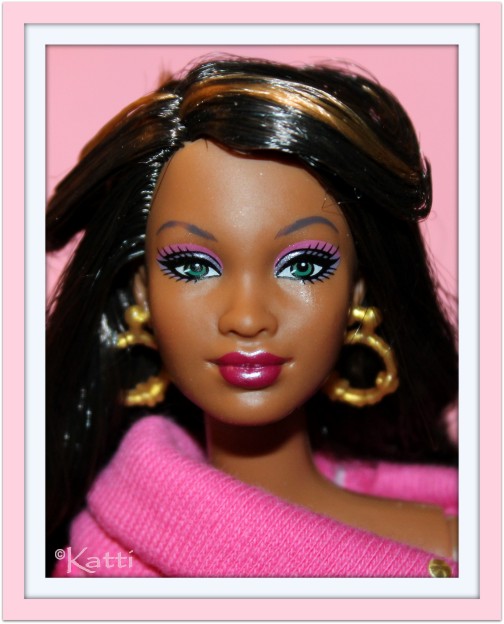 X7923 babyphat Grace, 2012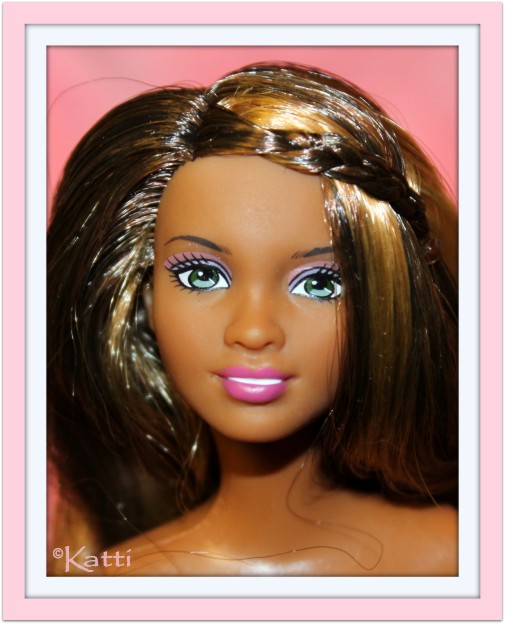 Grace
This series has painted teeth, different from a previous one, see Kara further below
Sideview: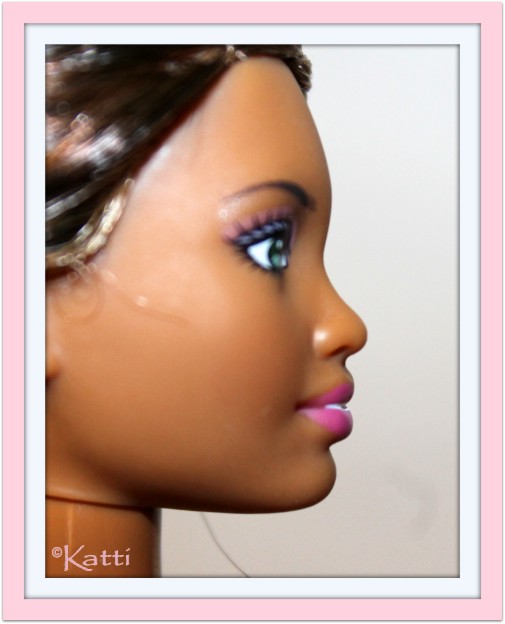 Kara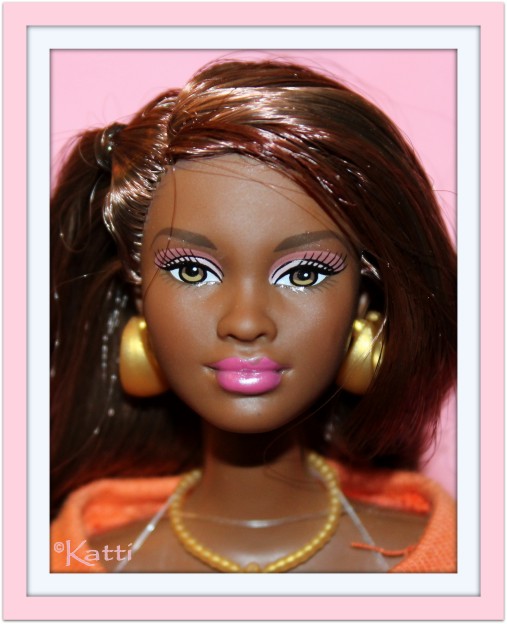 X7924 babyphat Kara, 2012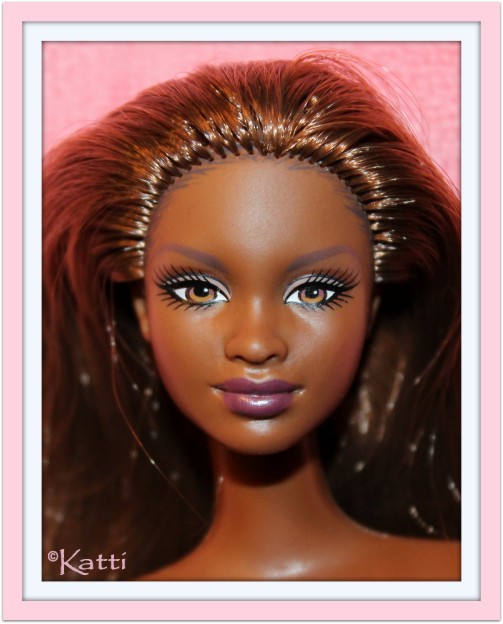 nn Kara
bought nude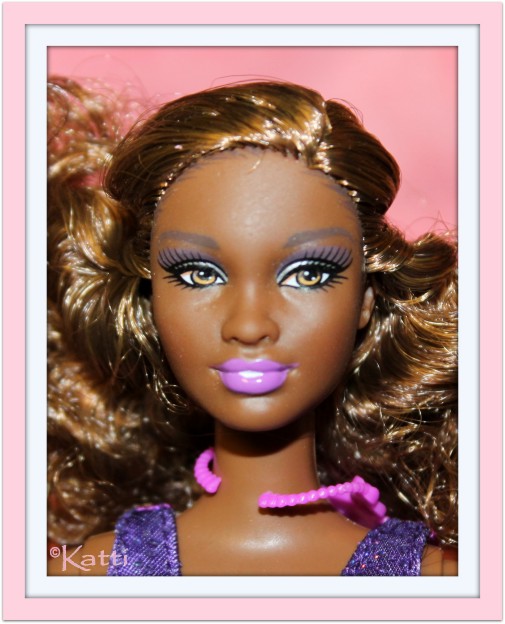 Kara
This series has painted teeth, looking very weird
Sideview: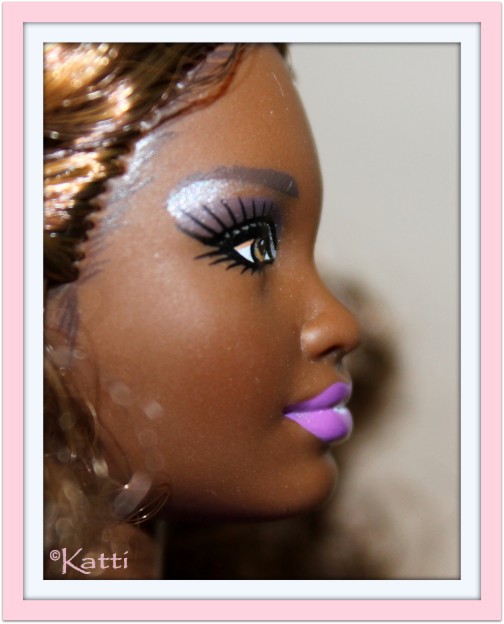 Chandra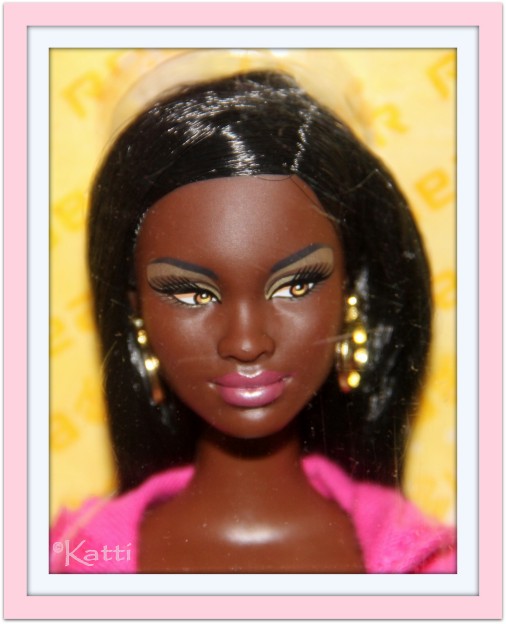 T1330 RocaWear Chandra, 2009
Photographed through box plastic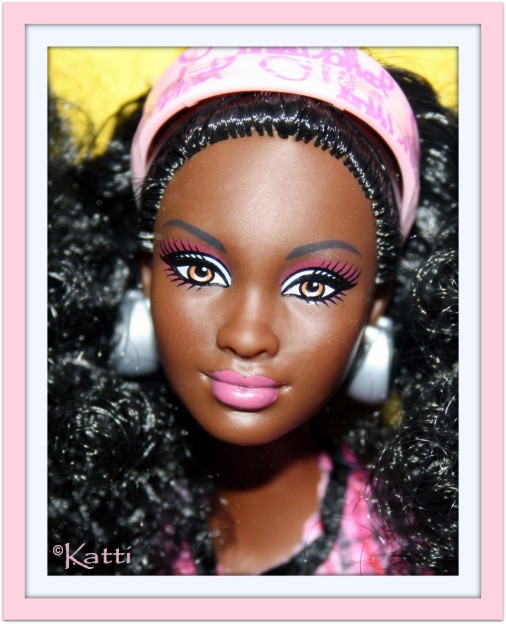 X7926 babyphat Chandra, 2012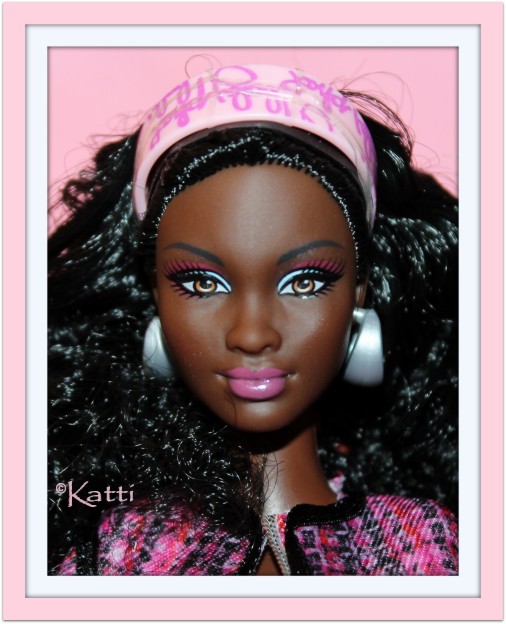 X7926 babyphat Chandra, 2012
Trichelle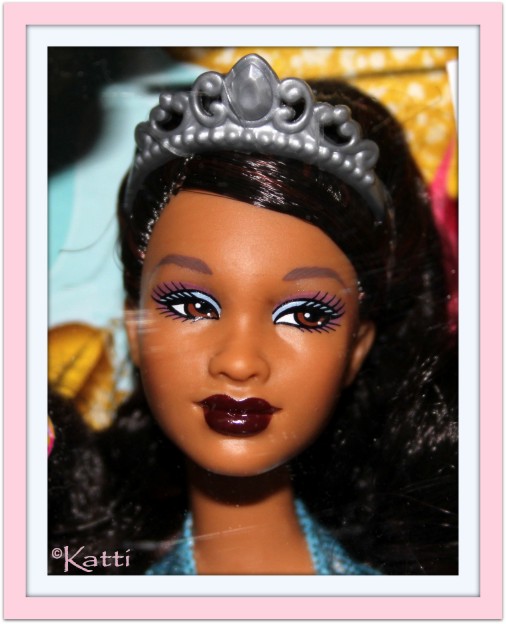 W3190 Grace Sweet 16 - Trichelle, 2011
Photographed through box plastic
Marisa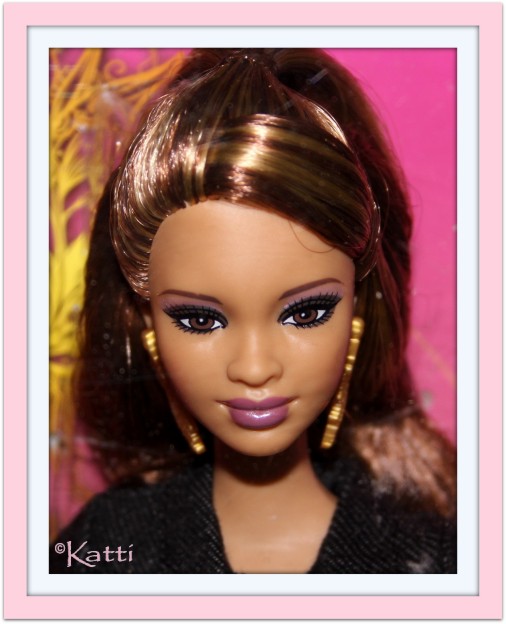 W3187 RocaWear Marisa, 2011
Photographed through box plastic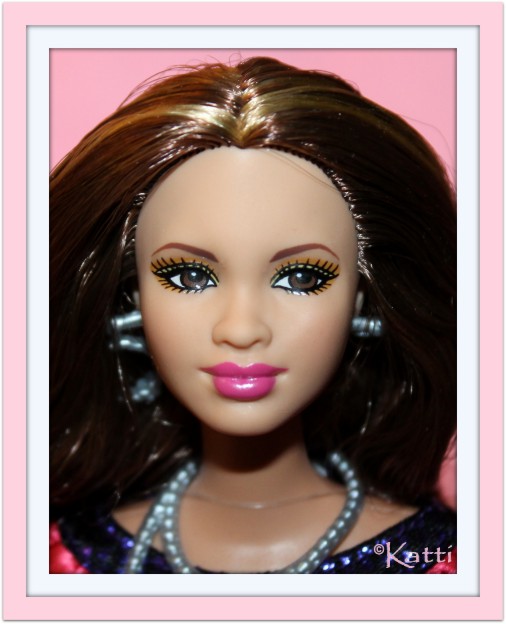 X7925 babyphat Marisa, 2012
Lt. Uhura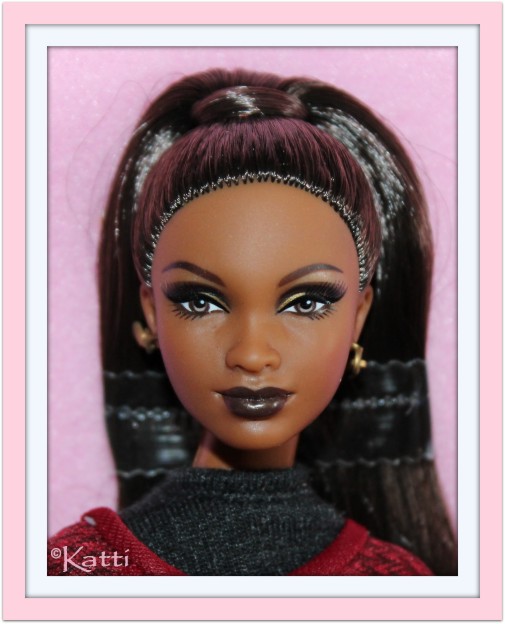 #N5503 Star Trek - Lt. Uhura, 2008
Examples of other sets where this face can be seen:
Barbie Basics Model No 08
Dolls of the World: Brazil, Festivals Kwanzaa
Cheerleader: University of Arkansas AA
So in Style: all versions of all grown girls